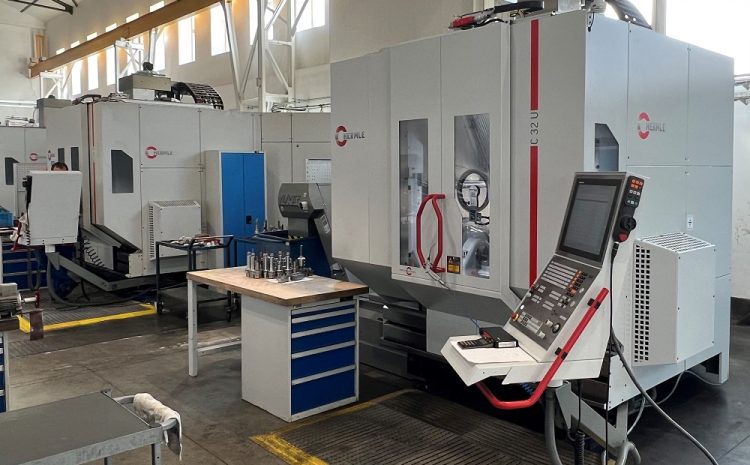 We install a third Hermle machining centre, this time a C32
The C 32 machining centre simultaneously machines workpieces weighing up to 1000 kg in five axes. Even difficult to machine materials are milled with high precision thanks to the high table stiffness and very sophisticated user comfort. It has two axes in the workpiece and three axes in the tool, dynamic positioning, short set-up times and secure clamping in the desired machining position. It has a large working area in relation to the installation area. The centre is equipped with a HEIDENHAIN workpiece probe, 80 bar cooling and a Zero Clamp clamping system to facilitate repeat production.
We purchased the C32 to increase our production capacity in response to a growing number of orders from our customers. In the future, we intend to continue to produce more complex parts with greater added value.