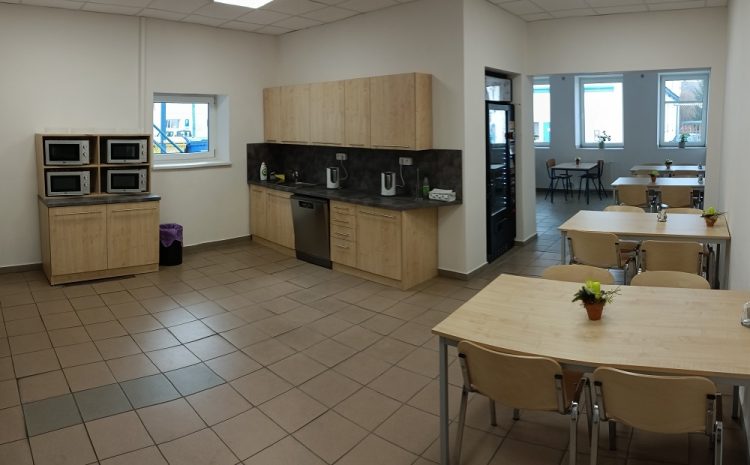 We renovated the cafeteria
Because people in our company are our greatest value, we are always striving to create a pleasant and safe working environment for them. Currently, we have completely renovated the canteen, where our employees can enjoy hot meals that are organized and subsidized by our company.
The room have received new plastering, ceilings and lighting, and is equipped with a brand-new kitchen line with complete tableware and cutlery, a dishwasher, kettles, and microwaves. We have purchased new tables and chairs and brightened up the environment with live plants. The dining room also has a vending machine for drinks, biscuits and sandwiches.