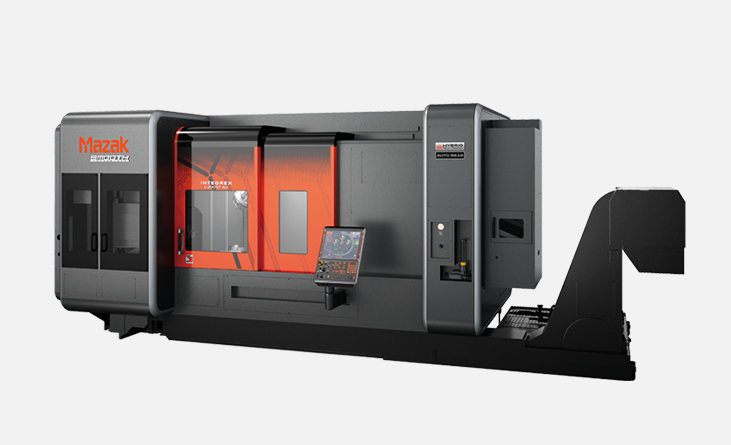 We are installing a new MAZAK Integrex I200ST machining centre.
Mazak's "DONE-IN-ONE" machine concept encompasses all machining processes from raw material input to final machining - all on a single machine. It provides the opportunity to reduce the time between order and delivery, increase machining accuracy, reduce floor space and initial costs, reduce operating expenses, reduce operator requirements and improve the working environment. The result is not only a simplification of production, but also an improvement in overall management. The machine is equipped with two turning spindles and a milling head for continuous 5-axis machining.
This is a unique machine configuration in the Czech Republic, as this equipment is one of the most modern turning and milling machines currently available on the market. It enables the production of gearing using the PowerSkiving method and is equipped with the ROBOJOB TOWER robotic workstation for unattended machining and Renishaw and Blum measuring systems. The acquisition of this centre was the largest single investment the company had ever made. With the engineering market changing daily, we are confident that we will be able to take the next step into the future.